Prague University of Economics and Business
Who we are?
Prague University of Economics and Business (VŠE) is public school, founded in 1953. It consists from 6 faculties. Five faculties are located in Prague: The Faculty of Finance and Accounting, the Faculty of International Relations, the Faculty of Business Administration, the Faculty of Informatics and Statistics and the Faculty of Economics. The sixth faculty, Faculty of Management, is located outside of Prague in small and lovely town Jindrichuv Hradec.
Why should you choose us?
Currently, on all faculties study about 16 000 students and according to this is Prague University of Economics and Business also considered as the biggest public university of economics in the Czech Republic. Applicants can apply for bachelor, master or postgraduate studies in more than 30 fields of study such as finance, international management, economics etc. Bachelor's degree study branches are offered not only in Czech but also in English or Russian. Master´s degree could be studied in Czech or English. Prague University of Economics and Business also offer University of Third age what is an educational and interest professional activity for retirees.
Quality and ranking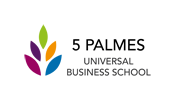 Based on the correct implementation of credit system, VŠE has been certified with "ECTS label" and "DS label" by the European commission. Both certificates confirm the credibility of VŠE in terms of partnerships with universities abroad. It is also ranked by the Financial Times annually and has already been appraised by the Eduniversal Ranking project as one of the best "business schools" in Central and Eastern Europe. VŠE also ranked among the top 250 universities in the world for economics and econometrics according to the QS World University Rankings by Subject 2017.
Partnerships
Prague University of Economics and Business is also member of many organizations as for example the international strategic alliance CEMS (Global Alliance in Management Education) and PIM (Partnership in International Management). VŠE has also many partners as Česká Spořitelna, KPMG, Delloite or Škoda. Graduates students easily find a job because they were studying at the respected and popular school. The university is highly appraised both in the Czech Republic and abroad. International cooperation is on very good level which proves about 240 partner universities around the world and more than 1000 annually outgoing students and similar number of incoming foreign students to VŠE.
Students life
VŠE provides its students with a high-quality study environment and conditions. The classes are taught by more than 700 qualified academics and business experts. In the university library are more than 430 thousand books and students and academic employees has access to numerous electronic databases. For abroad students there are available more than 4 500 beds at the dormitories.
Prague University of Economics and Business offers the richest student life from all higher education institutions in the Czech Republic. The Union of Students of the Prague University of Economics and Business and more than sixty student organizations and associations is active at the school. Students could be for example members of: iList – student magazine, ESN VŠE Praha – Buddy System – which helps foreign students or Events4Students which organized many events.